New release! RapidFire MaxTran v1.1
Afferent Software is excited to announce the addition of RapidFire MaxTran v1.1 into the RapidFire suite of products.
The ATM and network performance testing tool provides a new way to test your ATM network with visual data analytics and reporting, built on top of a modern and intuitive graphical user interface.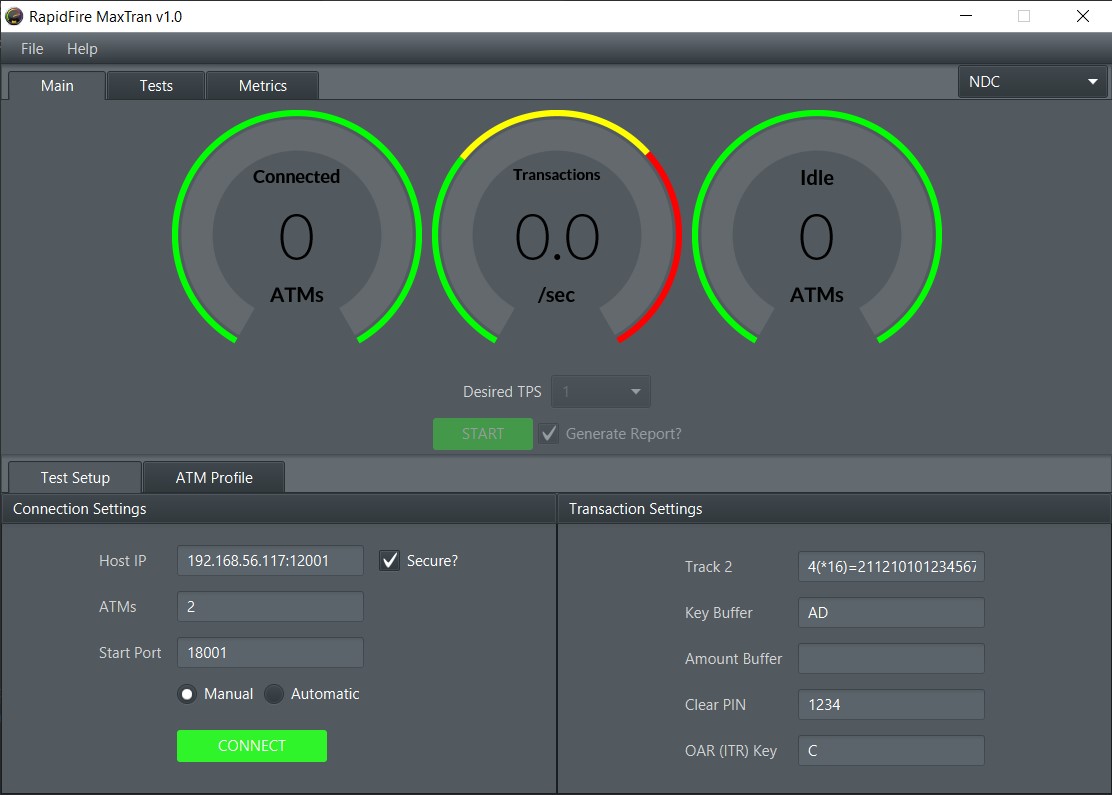 With full SSL / TLS support and configurable test cases, RapidFire MaxTran will be a valuable member of the RapidFire ATM testing suite.
Highlights:
Configurable test cases for varying transaction types

Import / export test cases to share with colleagues

Select between different test modes to ensure all possible transaction scenarios are tested

Select target / desired TPS (transactions per second)

Full SSL / TLS support (TLS v1.2)

ATM terminal cassette emulation

Realtime metrics include:

Processing time for every transaction 

Average TPS over time

Number of transactions per terminal, with details on transaction type per terminal

Number of transactions per test case / transaction type

Comprehensive  reporting including:

Configuration during test run

Test case based data analytics

All realtime charts
For more information on the latest developments of RapidFire MaxTran, contact your preferred RapidFire reseller or contact us directly at rapidfire@afferentsoftware.com – we'd love to hear from you!