Rapidfire ATM Sim gets a face lift!
Afferent Software is proud to announce the imminent release of a smarter, better-looking, more feature-rich version of RapidFire ATM Sim – Rapidfire ATM Sim v1.1.
Rapidfire ATM Sim v1.1 is the culmination of an intensive development effort bringing together the well-known Rapidfire ATM NDC and Rapidfire ATM Diebold simulators, into a single, unified application. This merge ensures that both formats benefit from the latest and greatest product features.
While retaining the core functionality of both previous sims, Rapidfire ATM Sim v1.1 includes a new and improved Graphical User interface (GUI) and provides features that were only previously available in one product to both of the underlying formats.
In addition to minor bug fixes as well as numerous refinements, Rapidfire ATM Sim v1.1 offers a long-term platform for the continued development of the Rapidfire ATM simulator range.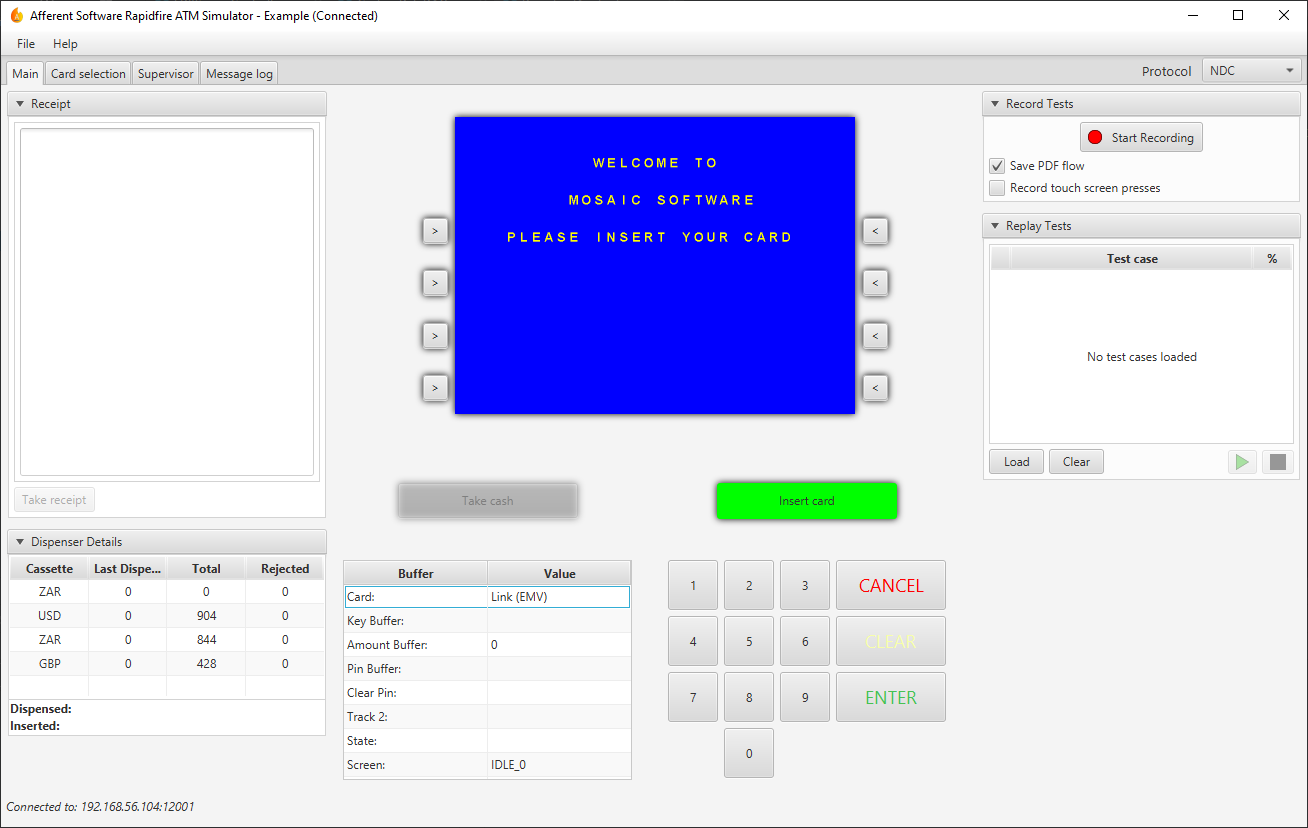 Some of the highlights are:
Support for both NDC+ and Diebold 912 protocols

Improved Host-to-Terminal and Terminal-to-Host logging messages

Touch-screen support for both NDC+ and Diebold terminals

Improved support for NDC+ and Diebold 912 cardless transactions

Improved / unified automated test reporting for NDC+ and Diebold terminals

Improved cassette configuration and Supervisor Panel input field validation
and many more!
While it won't be long before v1.1 is published, we're already well on the way with our next version, Rapidfire ATM Sim v1.2 which we know both our existing as well as new customers will love.
Get in touch with us soon at rapidfire@afferentsoftware.com to preview this release or check out our Rapidfire Product Page here.