Switch Tools PostFlow
PostFlow is a standalone, download application inspection tool specifically designed for use with Postilion ATMApp™ Download Applications. 
Capable of multiple authentication types, PostFlow seamlessly extracts download state and screen data from the Realtime datasource and constructs beautifully formatted, high resolution flow graphs for the selected Download Application / Loadset / Language Group and selected Language. 
The visual nature of PostFlow's output is useful for developers, administrators, quality assurance and marketing staff alike. Uses include checking download flows during development and QA operations, discovering orphaned or (potentially dangerous) residual flows, archiving existant as well as sharing new flows with administrators and marketers. 
Detailed output report
A high resolution Portable Document Format (PDF) report shows the complete download flow structure and allows for zooming in for inspection of detailed state and screen information
The output report includes detailed metadata including State name / type and number, Financial Institution Table (FIT) and timeout / error data (when selected)
When selected, detailed screen information including Screen image, FDK activation and selection metadata can be included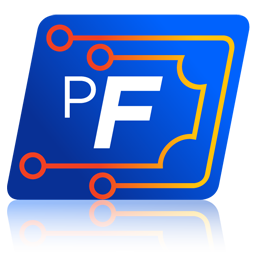 Highlights and Features
Produces high quality, archiveable PDF reports
Secure datasource authentication

Windows™ authentication
Standard username / password authentication via TCP

Supports NCR / Wincor NDC+ and Diebold DDC 912 protocols
Select Download / Loadset / Language Group and Selection via prepopulated drop-down menus
Optional Error flow / Response information / Screen image inclusion
Useful for
Developers and technical support engineers
System administrators
Quality assurance engineers
Managers and business analyst / marketing staff
"Switch Tools PostFlow is the go-to tool for documenting ATM download flows and the best way to make sure you know whats on your ATM devices"
For more information, details / specifications or demo's, please contact your preferred Switch Tools reseller or Afferent Software directly at switchtools@afferentsoftware.com. Visit Us