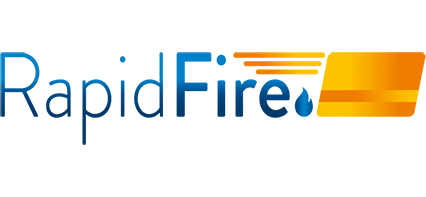 RapidFire Acquirer Simulators
RapidFire Scheme Simulators represent the state-of-the-art in backend scheme (network) simulation capabilities. Built on a clean, easy to use user interface, the RapidFire Acquirer Simulator range allows fast but intuitive control over incoming and outgoing messages from any TCP-based message source.
Developed using a unique "plug-in" architecture, virtually any protocol can be supported, with the following protocols available immediately:
LinkLis5 / Vocalink™ (Lis5)
Visa™
Mastercard™
Postilion PostBridge™
Base24ISO™
Testimonial
RapidFire has transformed our ability to deliver high quality change quickly to our global ATM estate. Previously, test cycles were long and resource intensive … With RapidFire we can execute test packs quickly and focus on resolving issues.
Global ATM Test Manager
Travelex Worldwide
Features
Plug-in architecture
Feature rich functionality including message latency simulation
Manual & automatic scripting modes including

Intelligent incoming message validation and conditional outgoing responses
Runtime configurable graphical user interface (GUI)

Full message logging
In depth test reporting
Highlights
Designed with a lightweight CPU and memory footprint, RapidFire Acquirer simulators can be run as backend support for both QA and development environments alike locally or via network connection, providing high fidelity emulation of production environments. 
Similarly, the light weight hardware requirements mean multiple simulators with varying configurations and validations can be run whilst requiring minimal additional server capacity. 
Human-readable validation and response scripts make rapid mass configuration possible, whilst the simple yet effective built-in test case editor capabilities make guided configuration of new scripts possible.  
Altogether, RapidFire Acquirer simulators are the smart, cost-effective way to minimising potentially costly multiple scheme certification attempts as well as providing excellent, configurable backend support for front end ATM host and switch configuration development. 
For more information, details / specifications or demo's, please contact your nearest Rapidfire reseller or Afferent Software directly at rapidfire@afferentsoftware.com – the experts in automated testing solutions.