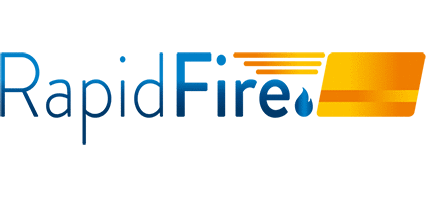 In response to the unprecedented challenges faced by businesses to continue operating amidst the Covid-19 pandemic whilst keeping their staff and customers safe working from home in most cases, Afferent Software will be licencing the Rapidfire ATM NDC test simulator and the Rapidfire Acquirer test simulator suite free-of-charge for 2 months.
 Please click here  should you be interested in learning more about this offer. 
RapidFire Test Solutions
RapidFire is Afferent Software's competitively priced suite of high performance, automated test simulators targeted at the functional, system integration, regression and performance phases of payments network testing.
 The RapidFire simulator range includes a distinct grouping of applications, the first representing ATM and POS devices, and the second, representing the Scheme and Network simulators, such as Link™, Visa™ and MasterCard™, as well as the well-known Postilion™ PostBridge interface.
 The hallmark of Afferent Software's Rapidfire suite of products are their intuitive design, high accuracy and high-performance characteristics, combined with a raft of high value ancillary addons which make both manual and automated testing of financial payment networks and software a pleasure.
 Pixel level comparison including inclusive and exclusive masking capabilities, full EMV chip emulations (including Application Cryptogram generation), card cloning, automated transaction recording and playback, as well as scriptable message matching and population (in the case of the Scheme simulators) make a rich palette of options available to even the most experienced test team. 
Front-end simulators

Rapidfire ATM NDC+ / Diebold 912

Full NCR / Wincor NDC+ and Diebold 912 ATM emulators

Emulated EMV support

 Rapidfire ATM XFS

Fully functional software independent ATM software test automation tool

Supports CEN XFS v3.0, v3.1, v3.2 (selected interfaces) and v3.3 (selected interfaces)

Full EMV cryptographic and device hardware support

Rapidfire eSocketPOS

Postilion Realtime eSocketPOS simulator

Rapidfire ATM Perf Tool

ATM network stress testing tool

 Scheme / Network simulators

Rapidfire Lis5™ (Link)

Rapidfire Visa Dual™

Rapidfire Mastercard™

Rapidfire Base24ISO™

Rapidfire PostBridge™
For more information, details / specifications or demo's, please contact your nearest Rapidfire reseller or Afferent Software directly at rapidfire@afferentsoftware.com – the experts in automated testing solutions. Visit Us